As with other emerging economies, India faces the dual challenge of reconciling its rapid economic growth with a pressing need to address climate change. In response to this, India has invested considerably in domestic and international action to address climate change. The Nationally Determined Contributions (NDCs) committed to under the Paris agreement affirm India's commitment to a low-carbon pathway for development. The NDCs set a clear signal for clean energy in reducing the emissions intensity of the Indian economy, and recognize the importance of aggressively restoring forest cover.
Shakti's climate policy programme supports several efforts to transition India towards a low carbon pathway. We work to strengthen GHG management capacities and facilitate access to finance from appropriate climate funding sources. We invest in efforts to make air quality management processes more robust and effective. Our work in the brick kiln sector promotes cleaner and more efficient building materials. We foster sustained dialogue and engagement at the local and national levels on climate and energy issues. These and other initiatives supported by us are aimed at catalysing policy solutions that mitigate climate change.
Sector: Climate Policy
Undertaken By : Vasudha Foundation
Year: 2016
India's emissions will continue to grow in the coming years but there are significant mitigation opportunities that exist across various sectors and sub-sectors. The GHG Platform is a collective civil-society initiative providing an independent estimation and analysis of India's greenhouse gas (GHG) emissions across key sectors such as energy,...Read more
Sector: Climate Policy
Undertaken By : McKinsey & Company
Year: 2016
Energy choices play a key role in defining an economy's growth trajectory as well its emissions intensity. An increasing reliance on cleaner sources of energy will over time drive a country on to a low-carbon development pathway. Over the years, India's energy needs have grown considerably, which has also increased India's dependence on...Read more
Download Report: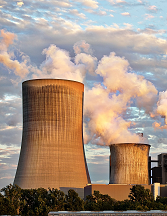 Sector: Climate Policy
Undertaken By : Institute of Financial Management and Research
Year: 2016
Appropriate consideration of climate co-benefits such as reduced health effects and improved agricultural yields, among others, should inform policy decisions on climate change. Shakti is supporting efforts to characterize co-benefits that will be derived through policy actions designed to mitigate climate change.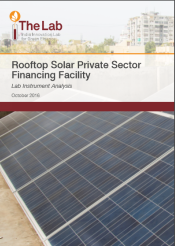 Sector: Climate Policy
Undertaken By : Climate Policy Initiative
Year: 2016
The India Innovation Lab for Green Finance brings together experts from government, financial institutions, renewable energy, and infrastructure development to identify, develop, and accelerate innovative investment vehicles for green growth in India. More details on the website:...Read more
Download Report: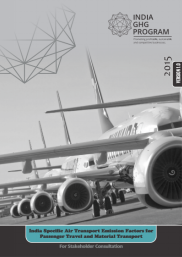 Sector: Climate Policy
Undertaken By : World Resources Institute
Year: 2015
The India GHG Program is an industry-led voluntary initiative to measure and manage GHG emissions. The Program aims to establish a robust and effective institutional set-up providing Indian businesses with access to relevant GHG measurement and accounting tools, customised training and capacity building initiatives. It also provides expertise on...Read more