India must progress its climate actions in harmony with achieving its development priorities. A wide spectrum of policy choices are available, however, their institutional, financial and technical implications as well as trade-offs and co-benefits need to be thoroughly understood so that policymakers are able to take informed decisions. To achieve this, Shakti supports a wide spectrum of research spanning areas of low-carbon growth, energy security, macroeconomic stability, environmental sustainability, energy pricing and climate co-benefits.
Sector: Climate Policy
Undertaken By : Vasudha Foundation
Year: 2017
A close tracking of international climate negotiations is essential to assess their implications for India. For this, Shakti supports activities to track international climate deliberations and inform decision makers on the actions that India should take to effectively deliver on its climate commitments.
Sector: Climate Policy
Undertaken By : McKinsey & Company
Year: 2016
Energy choices play a key role in defining an economy's growth trajectory as well its emissions intensity. An increasing reliance on cleaner sources of energy will over time drive a country on to a low-carbon development pathway. Over the years, India's energy needs have grown considerably, which has also increased India's dependence on...Read more
Download Report: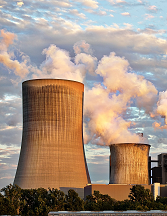 Sector: Climate Policy
Undertaken By : Institute of Financial Management and Research
Year: 2016
Appropriate consideration of climate co-benefits such as reduced health effects and improved agricultural yields, among others, should inform policy decisions on climate change. Shakti is supporting efforts to characterize co-benefits that will be derived through policy actions designed to mitigate climate change.
Sector: Climate Policy
Undertaken By : Institute of Financial Management and Research
Year: 2015
The challenge of climate change is often referred to the most defining issue of our time. In the last few years, India has announced several policies and programmes, including several national missions and state-level action, all of which have significant implications for India's abilities to meet its climate goals. Shakti is supporting research...Read more