India's energy demand is expected to double by 2030. Becoming more energy efficient is the cheapest and fastest way to reduce energy consumption as well as reduce carbon pollution. Shakti Sustainable Energy Foundation aids the design and implementation of policies that lead to greater energy efficiency in three sectors : appliances, buildings and industry. India's growing consumer appliance market is increasingly adding to the demand for energy. Buildings already account for more than 30 percent of India's electricity use, and two-thirds of the buildings that will exist in India by 2030 are yet to be built. And the Industry sector accounts for 40% of the country's total energy consumption. The energy efficiency potential across these sectors is enormous.
Sector: Energy Efficiency
Undertaken By : Centre for Environmental Planning and Technology
Year: 2014
Shakti supported the design of an adaptive thermal comfort standard, one suited specifically for climatic conditions in India. The adaptive model recognizes that people's thermal comfort needs can vary with the outdoor environmental conditions of their location. Therefore, it provides design and operation guidance for air conditioned, naturally...Read more
Download Report: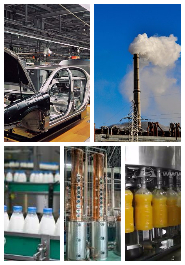 Sector: Energy Efficiency
Undertaken By : CII-Sohrabji Godrej Green Business Centre
Year: 2013
Subsequent phases of the PAT scheme are expected to include new industrial subsectors based on their energy savings potential. This initiative, supported by Shakti, establishes energy consumption in select sectors and prioritizes them based on their energy saving potential. The following sectors are covered – Beverages, Chemicals, Dairy,...Read more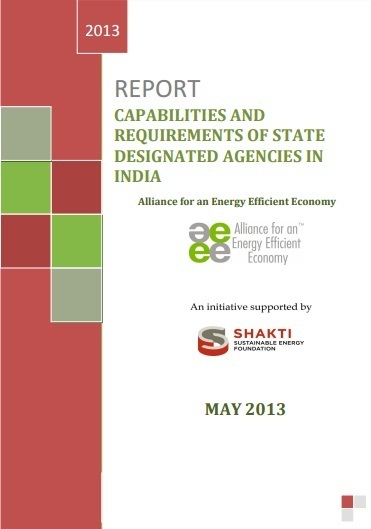 Sector: Energy Efficiency
Undertaken By : Alliance for an Energy Efficient Economy
Year: 2013
State Designated Agencies (SDAs) are responsible for the implementation of the Perform, Achieve and Trade (PAT) and Market Transformation for Energy Efficiency (MTEE), under the National Mission on Enhanced Energy Efficiency (NMEEE).
Download Report: