The Industry sector accounts for 40% of the country's total energy consumption. Energy efficient measures and processes can bring about considerable savings. Shakti Sustainable Energy Foundation (Shakti) works in support of India's Perform Achieve and Trade (PAT) scheme, a market based mechanism in which industrial sectors are assigned efficiency targets. Shakti prioritizes several interventions to make the Small and Medium Enterprises (SME) sector cleaner and more energy efficient. Shakti also engages with stakeholders in industry and key industry associations to mainstream energy efficiency in new infrastructure development.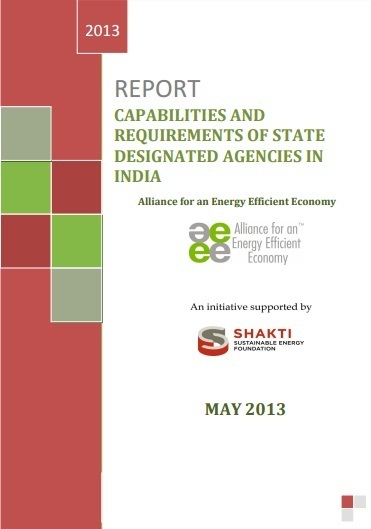 Sector: Energy Efficiency
Undertaken By : Alliance for an Energy Efficient Economy
Recent Publication: 2013
State Designated Agencies (SDAs) are responsible for the implementation of the Perform, Achieve and Trade (PAT) and Market Transformation for Energy Efficiency (MTEE), under the National Mission on Enhanced Energy Efficiency (NMEEE).
Download Report: