The urban population in India has increased from 62 million in 1951 to 285 million in 2001 and is estimated to grow to around 590 million by 2030. Transportation infrastructure, the key to any urban economy, is also slated to grow at a related pace. This can result in a huge demand on our energy reserves and therein is the case for the states to have their own State Urban Transport Policies (SUTPs) based on principles of sustainable transportation.
These principles aim to reduce travel time and pollution by focusing on good alternatives to private vehicles. A State Urban Transport Policy will ensure that all cities within the state follow the principles of sustainable transport and give scale to the implementation of such projects.
To facilitate the creation of SUTPs, the Shakti programme is focusing on the development and adoption of State Urban Transport Policies and creating an enabling environment at the national level through instruments such as the Jawaharlal Nehru National Urban Renewal mission (JNNURM), National Urban Transport Policy (NUTP) and National Mission on Sustainable Habitats (NMSH). The programme is also demonstrating sustainability principles through city level pilots and supporting the creation of a strong implementing environment.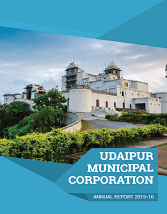 Sector: Transport
Undertaken By : Janaagraha Centre for Citizenship and Democracy
Year: 2017
Over the next 20 years, India's cities will require an investment of at least USD 800 billion to meet the growing demand for civic services. While some of this can be met through government funding, increasingly cities will have to seek recourse through other means, including the issuance of municipal bonds. While the potential of India's...Read more
Sector: Transport
Undertaken By :
Year: 2017
With the right policies and investments, India's cities can be much more livable and prosperous. India's Smart Cities Mission is an ambitious multiyear effort in this direction. The Mission aims to improve the quality of life in over 100 fast growing urban centres by strengthening their core infrastructure and making them more liveable and...Read more
Download Report:
Sector: Transport
Undertaken By : Pariksar Sanrakshan Sanvardhan Sanstha
Year: 2017
Rapid urbanization has made sustainable urban transport an urgent development priority. The transport sector is already the second largest consumer of primary energy and a leading contributor to air pollution. Therefore, it is necessary to ensure a sustainable model of urban transport systems in our rapidly growing cities. To create a more...Read more
Sector: Transport
Undertaken By : SGArchitects
Year: 2017
Developing safe and convenient bus systems is a key requirement for developing low-carbon transport systems in the country. An essential requirement of a good bus system is the availability of adequate supporting infrastructure like bus terminals and depots. However, most Indian cities do not have adequate supporting infrastructure. Towards...Read more
Download Report: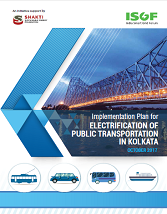 Sector: Transport
Undertaken By : India Smart Grid Forum
Year: 2017
Emissions from the transport sector contribute significantly to deteriorating air quality and human health in cities. Transport accounts for 20% of global energy use and contributes 25% to 30% of emissions. With the rapid acceleration of the Indian automobile market, Electric Vehicles (EVs) are a promising pathway towards enhancing air-quality,...Read more
Download Report: