Global evidence suggests that increased participation of women at all levels of the financial sector, the younger and middle managers and leaders alike, holds immense potential for improved and highly effective climate action. This will result in the dual objective of accelerating greening of financial systems, while simultaneously providing a disruptive opportunity to close the gender gap.
In line with this, Shakti Sustainable Energy Foundation (Shakti), the Agence Française de Développement (AFD), and the Small Industries Development Bank of India (SIDBI), as part of the Green Indian Financial System (GIFS) Initiative, announced the launch of GroW – Greening of Finance by Women; a professional network seeking to advance and leverage women's participation, leadership, and knowledge in green and climate finance at an event on April 5th in Mumbai.
"Evidence suggests that increased participation and leadership of women have substantially contributed to better risk management, increased stability, and lower emission intensity among businesses and financial institutions. The Greening of finance by Women (GroW) initiative seeks to promote women experts, knowledge networks and green champions in the financial sector. The initiative will allow for increased scale and pace of a green growth , while attempting to rebalance the current and persistent gender gap," said Koyel Mandal, Chief of Programmes, Shakti, about the larger impact the network can have in combating climate change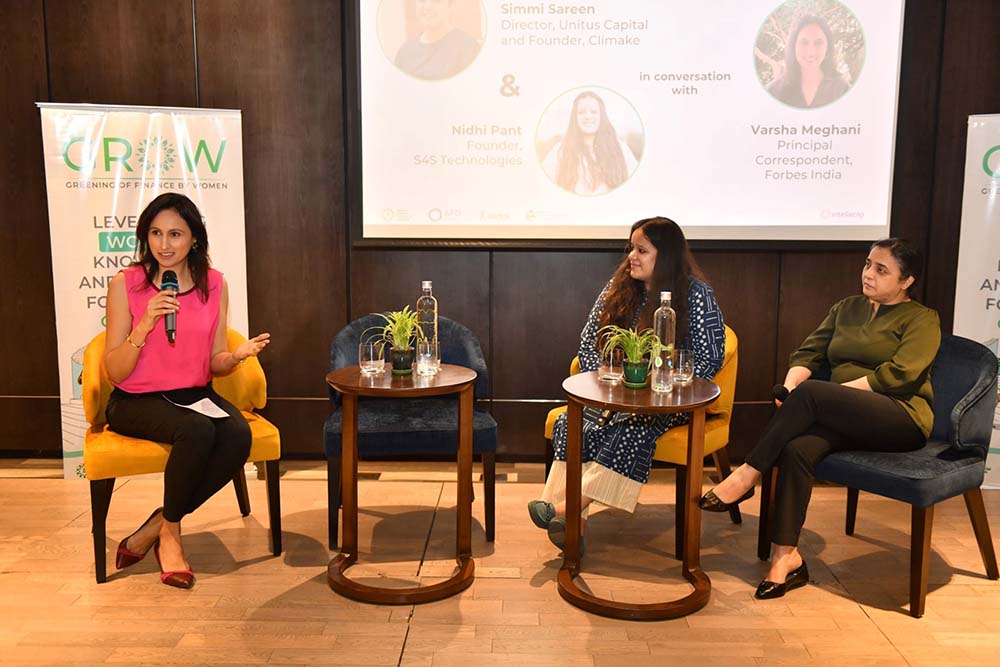 GroW envisions transforming the green and climate finance sector to be more gender equitable. The activities of GroW will be geared towards achieving the following outcomes:
Increase women's participation in the green and climate finance sector.
Increase women at leadership roles in organizations undertaking green and climate finance.
Improve gender integration into green and climate finance.
Improve access, usage, and quality of knowledge and resources on green and climate finance for women.