Global Wind Day Celebration by MNRE in Association with Shakti and NIWE
The Ministry of New and Renewable Energy (MNRE) celebrated 'Global Wind Day' on June 15, 2023, with the central theme of 'Pawan–Urja: Powering the Future of India' in association with Shakti Sustainable Energy Foundation (Shakti) and National Institute of Wind Energy (NIWE).
India has made great strides in the generation of wind energy over the years, and it now ranks fourth in wind power capacity in the world. Wind energy is crucial to India's efforts to achieve 50% of its electric power installed capacity from non-fossil fuel-based energy resources by 2030 and substantial reduction of emissions by 2070. India has a significant potential for both onshore and offshore wind energy production. With the continuous efforts from the government, the country has developed around 15 GW of domestic wind manufacturing capacity, making it 'Aatma-Nirbhar'.
During the Global Wind Day event, the states of Rajasthan, Gujarat and Tamil Nadu were felicitated for achieving highest wind capacity addition, highest wind capacity addition through open access and initiating repowering of wind turbines, respectively, during FY 2022-23.
The 'Wind Atlas' at the 150 meter above ground level prepared by National Institute of Wind Energy (NIWE) was launched at the event.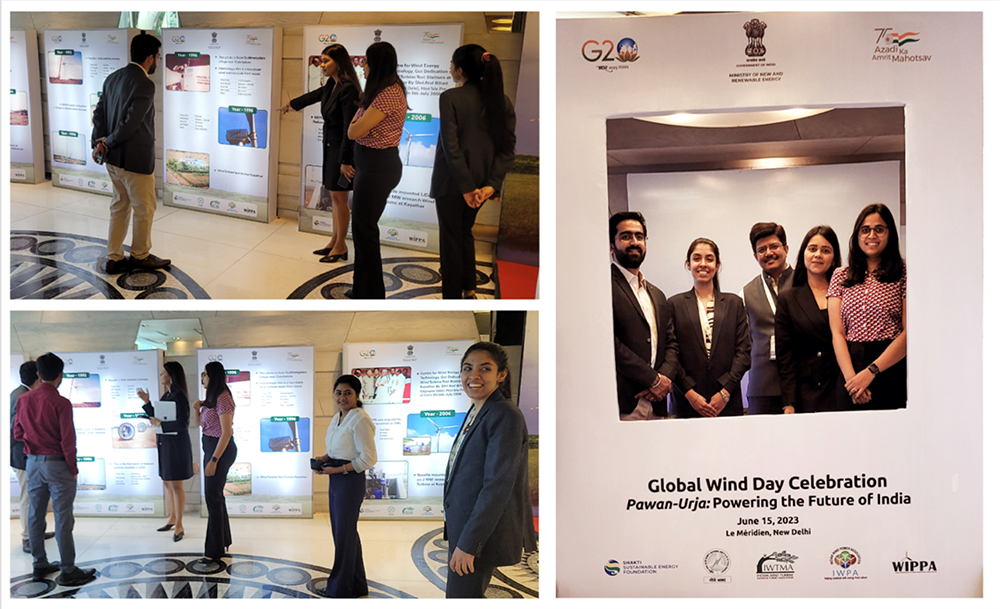 The Clean Power Team of Shakti created an interesting Photo Exhibition depicting development in Wind Power Sector.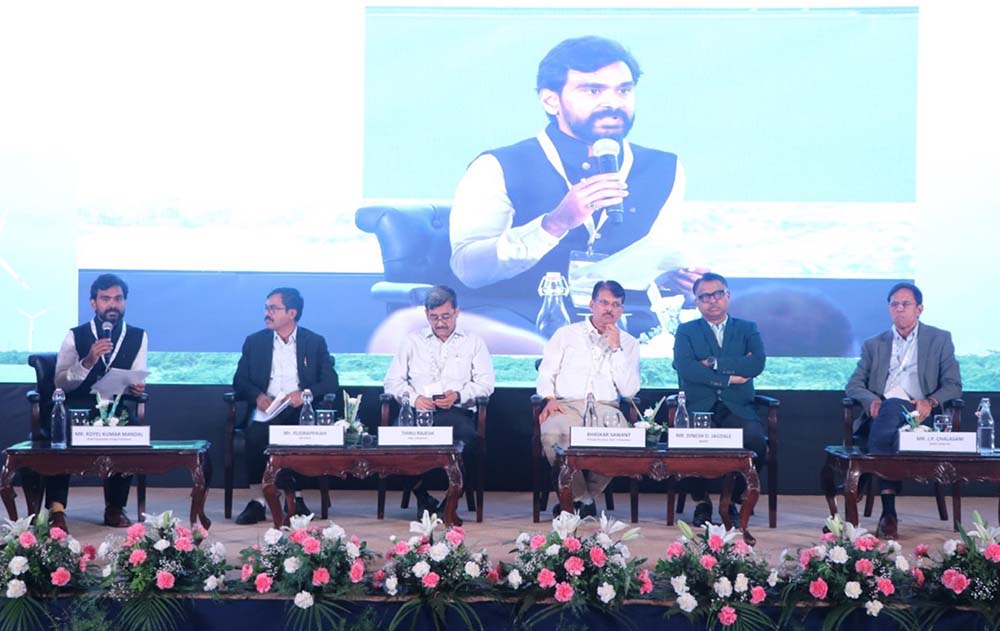 Koyel Kumar Mandal, Chief of Programmes, Shakti, moderated the session 'Wind Energy Progress in India: Learnings from the Success Stories'. The discussion revolved around the points that success of wind energy in India is a testament to the country's commitment to renewable energy development and how the lessons learnt from India's experience can be applied to other countries that are aspiring to develop their own wind energy industries. The session delved into understanding the perspective of various states and the centre towards wind energy development as well as key challenges and mitigation pathways adopted by states. The session also highlighted instances such as the textile industry in Tamil Nadu being fully powered by Wind Energy Resource.
Amit Kumar Singh Parihar, Director, Clean Power Programme, Shakti, moderated the session 'Unpacking Green Finance for Wind' at the event. The session explored green bonds, role of impact investors and philanthropic organisations in raising investments and how to mitigate challenges in the sector. It also highlighted Green Finance and how it can help reduce the risk associated with wind projects making them more attractive to investors resulting in increased domestic and foreign investments in the sector, an important way to accelerate the transition to a clean energy future.
Some Glimpses of the Event