Image by tawatchai07on Freepik
Shakti Sustainable Energy Foundation convened a Stakeholder Consultation on the 'Role of Energy Storage System for Renewable Energy Integration in India'. The discussion centred around – need for energy storage for flexibility in the greener grid; policy and regulatory framework; storage applications; financing needs; and key implementation challenges and barriers in India. The convening was an important forum for exchange of ideas and detailed open discussions on the subject.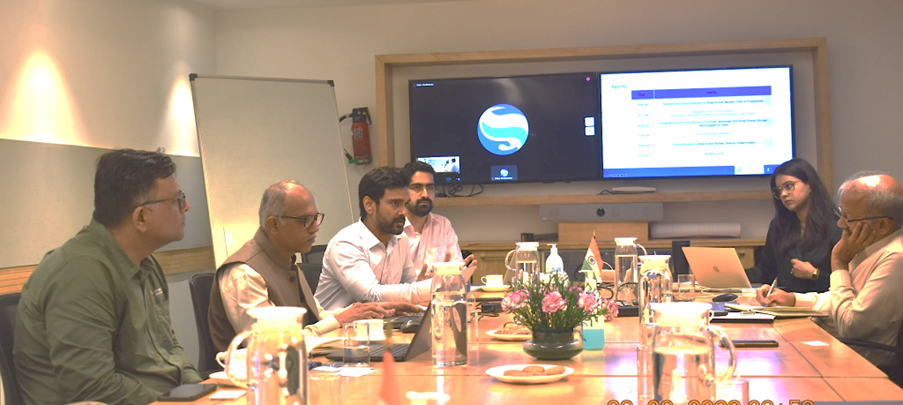 The consultation was convened at Shakti's office on August 23, 2023, on what role does storage play in the Renewable Energy Integration. Koyel Kumar Mandal, Chief of Programmes, Shakti, discussed the importance of storage in achieving the 500 GW target. He emphasised the importance of technological assessment, financing strategies, the role of battery energy storage and the need for policies and regulations to accelerate the adoption of energy storage systems in the power sector.
Shakti also made a presentation on the key national energy storage regulations, policies, and guidelines as well as Shakti's work and initiatives related to energy storage.
The session included presentation by Prof. Arun Kumar, IIT Roorkee. This presentation aimed to provide a comprehensive overview on the study of advanced grid scale energy storage technologies in India. The discussion revolved around the development of cost matrix for various energy storage technologies; assessment of energy storage options at various levels of integration, generation, transmission, and distribution; demand for pumped storage projects and a techno-analysis of pumped storage was elaborated.
To synthesise the information in the presentations, the floor was opened for discussions to foster a deeper understanding, identifying actionable steps to address challenges and leveraging available opportunities. Potential assessment for pumped storage considering all data points and defined processes, evaluating new and mature energy storage technologies, and suggesting indicative business models with available financing opportunities were discussed in detail. It was also highlighted that mapping of suitable sites for off-river pumped storage projects was crucial along with developing a guiding framework that can streamline the planning and execution of these projects. The importance of stakeholder coordination and capacity building initiatives to address operational issues effectively was also discussed.
The bringing together of various stakeholders on a common platform was an important initiative by Shakti to deliberate and discourse on a relevant and key subject.