Philanthropic Partnerships to Scale Green Hydrogen & Decarbonise Industries
Dr Sachin Kumar and Manu Maudgal, September 25, 2023
Image by freepik
The recent G20 meeting in Delhi, India, called for building a sustainable and equitable global hydrogen ecosystem. Japan, was the first country to put hydrogen on the G20 agenda during its presidency in 2019.
G20 reinforced the confidence being placed on Green Hydrogen/Green Ammonia as viable alternatives to fossil energy sources to aid global efforts in achieving climate goals. A Green Hydrogen Innovation Centre has been created under the International Solar Alliance to pivot the country towards Green Hydrogen inspired by a quest for self-Reliance and concern for environment.
About Green Hydrogen
Green Hydrogen is a form of hydrogen gas produced by electrolysing water using electricity from renewable energy sources like solar, wind, or hydropower.
As Green Hydrogen generates no Greenhouse Gas emissions during its production and usage, it has the potential to significantly aid countries realise their Net Zero commitments.
by 2050.The National Green Hydrogen Mission approved by the Union Cabinet on January 4, 2023, with a budgetary allocation of ₹ 19,744 crore (USD 2.47 billion) from FY 2023-24 to FY 2029-30, clearly highlights the government's intent to make India a global hub for production, usage and export of Green Hydrogen and its derivatives. The mission broadly supports augmenting renewable energy capacity; incentivising domestic industries for Green Hydrogen production; enhancing transportation infrastructure to include fuel cell vehicles and collaborate with global experts to explore opportunities for Green Hydrogen investments.
Global Perspective
More than fifteen G20 Countries have come out with Green Hydrogen strategies, policies, and pathways, paving the way to raise the global viability of Green Hydrogen as an alternative energy source.
Notable Roadmaps to Harness Potential of Green Hydrogen-based Solutions include:
Europe's ambitious plan to create an integrated network of electrolysers fed by renewable energy over the next decade.
The United States is setting goals for cost reductions and public-private investments to boost domestic production of Hydrogen facilities.
Japan seeking to establish a 'Hydrogen Society', committing investment in research and development for clean energy technologies.
Green Hydrogen in Industry
Hydrogen offers the flexibility to act both as an energy carrier and a store of energy. As a store of energy, it can bridge energy supply and demand gaps. As energy carrier, it has the potential to reshape industries, especially those in hard-to-abate sectors where electricity use is limited, such as steel, cement, chemicals, long-haul transport, shipping and aviation.
Replacing the use of coal and other fossil fuel sources with Green Hydrogen can reduce the Greenhouse Gas emissions from such sectors. With Green Hydrogen supplies expected to become more accessible and competitively priced in the coming years, adopting Green Hydrogen as fuel and/or feedstock can make industries more sustainable and competitive.
Large corporates have already taken steps to invest in Green Hydrogen. For example, Adani group plans to set up a solar-driven Green Hydrogen facility, while Reliance Industries Limited is investing in a electrolyser manufacturing facility. Early this year, NTPC Limited has commissioned India's first Green Hydrogen blending project having electrolyser, hydrogen storage and blending skid in NTPC Kawas Township, Surat, Gujarat.
Along with Government and Corporate action, there is a need to work on enabling the wider Green Hydrogen supply and demand eco-system.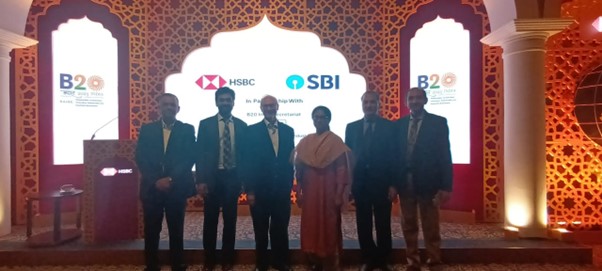 Supported by a CSR grant from HSBC India, Shakti Sustainable Energy Foundation has begun a research study on fostering innovation in Green Hydrogen in industry clusters. The initiative launched by Hon'ble Finance Minister, Nirmala Sitharaman, Government of India, seeks to assist industrial clusters across four select states – Jharkhand, Chattisgarh, Maharashtra, and Gujarat, in their transition to Green Hydrogen ecosystem. The initiative shall assess the Green Hydrogen potential, technology needs and foster public-private synergies, explore partnerships that stimulate investments as a catalyst for industrial decarbonization.
More cross-cutting work would be required in the coming years. Decision makers need to re-imagine answers on how to do away with industrial age process and efficiency constraints and think out of the box for new decarbonised solutions. Philanthropy can support specific research on the following:
Information disclosures: Flow of information amongst peers and across industry segments facilitates new ideas and reduces costs. e.g., on scope four emissions, data monitoring. Where possible the information needs to be maintained in public domain.
Enable market signals: Enable business models and change coalitions to support investments in clean technology. Example: large public procurements.
India's G20 presidency proved to be an important opportunity to establish the importance of Green Hydrogen towards India's energy transition and towards its aim to attain leadership in Green Hydrogen. The time is now ripe to raise philanthropic partnerships to scale Green Hydrogen and decarbonise industries. It is an opportunity that must be seized.
FM announces Launch of HSBC India's Strategic Partnerships with Shakti and IIT Bombay for Innovation in Green Hydrogen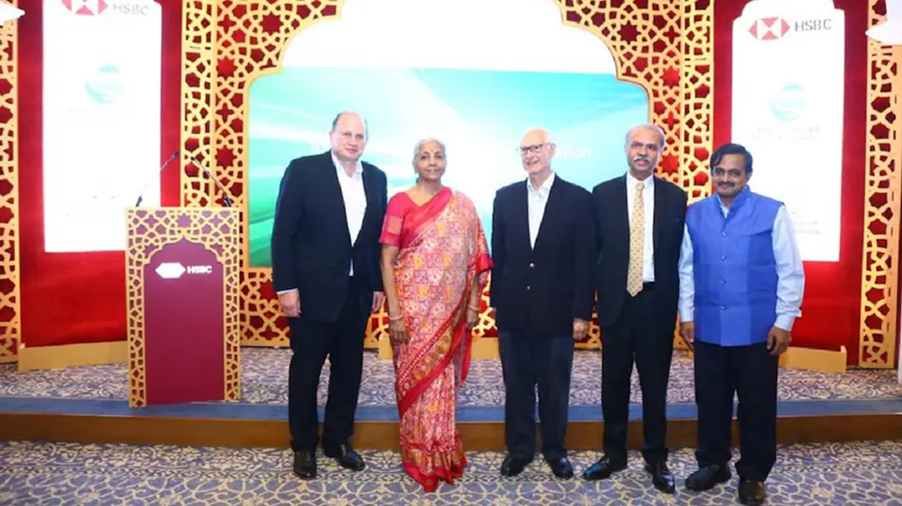 Finance minister Nirmala Sitharaman announced the launch of HSBC India's strategic partnerships towards enabling innovation in green hydrogen. HSBC India has partnered with IIT (Indian Institute of Technology) Bombay and Shakti Sustainable Energy Foundation to pursue technological advancements to make green hydrogen more efficient, cost-effective, and scalable. Read more.