Kolkatta, April 21, 2022. Micro, small and medium enterprises are very important for the economy of any country and more so in a developing country like India. These enterprises emerge as leaders specially during the recession period restoring lost jobs and business activity despite slow and fragile economic conditions.
In India, the MSME sector plays a vital role in promoting growth and development by contributing 45% of industrial output, 40% of exports, employing 60 million people, creating 1.3 million jobs every year and producing more than 8,000 quality products for the domestic as well as international markets.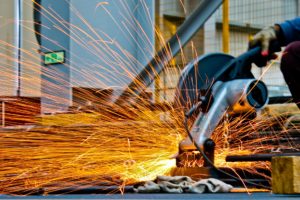 The Department of MSME and Textiles, the Government of West Bengal signed a tripartite MoU with Shakti and TERI to promote energy efficient technologies and practices among MSMEs in West Bengal.
The MoU was inked by U. Swaroop, Director (DTE of MSME, West Bengal), Dr. Anshu Bharadwaj (CEO Shakti) and Girish Sethi (Senior Director, Energy program at TERI) on behalf of their respective organizations.
The MoU was signed on 21st April 2022 in Kolkatta.
The key areas of collaboration include development and launch of diagnostic studies, new efficient technology promotion, capacity building and training programs, and awareness workshops for MSMEs in the state.
In this regard, this engagement is worthwhile for stakeholders – including financiers, policymakers, skill developers and industry bodies – to come together and plug the oft-discussed gaps in the MSME ecosystem.
This initiative aims to strengthen the capacity and resilience of MSMEs in the state and to seize the opportunity on building a greener and more inclusive economy in India.
For media queries, please contact aditi@shaktifoundation.in